Introduction: The idea for doing this project was born out of Nick's & my love of food, cooking and exploring other cultures. With that in mind, we thought it would be a fun challenge to choose a local dish, once a month from a part of the world we were in and to attempt to recreate it in whatever Airbnb we happen to be in- this means, new part of the world, new language, unfamiliar ingredients, different altitudes, and NO previous experience with making the dish! Challenge accepted! And although we cannot guarantee that the food we make will be tasty, we can guarantee that it will be entertaining to watch us try.
We were honored to be given a lesson on Romanian cooking by a sweet friend Anca. She showed how she prepares it, her ingredients, discussed  the method as she demonstrated it. It was a super fun meal! Not to mention, she used homemade sausages from the family farm. It was delicious!
By the time of this writing, we've made Mămăligă half a dozen times. Its so easy to make it's now a regular thing. We are on a budget and corn meal is cheap I don't have to carry it from city to city. I just pick up a new 30 cent bag at the market. Being a cheap bastard tastes sooo good! 🙂
Have you ever tried making Mămăligă? Please share your experience or recipe below!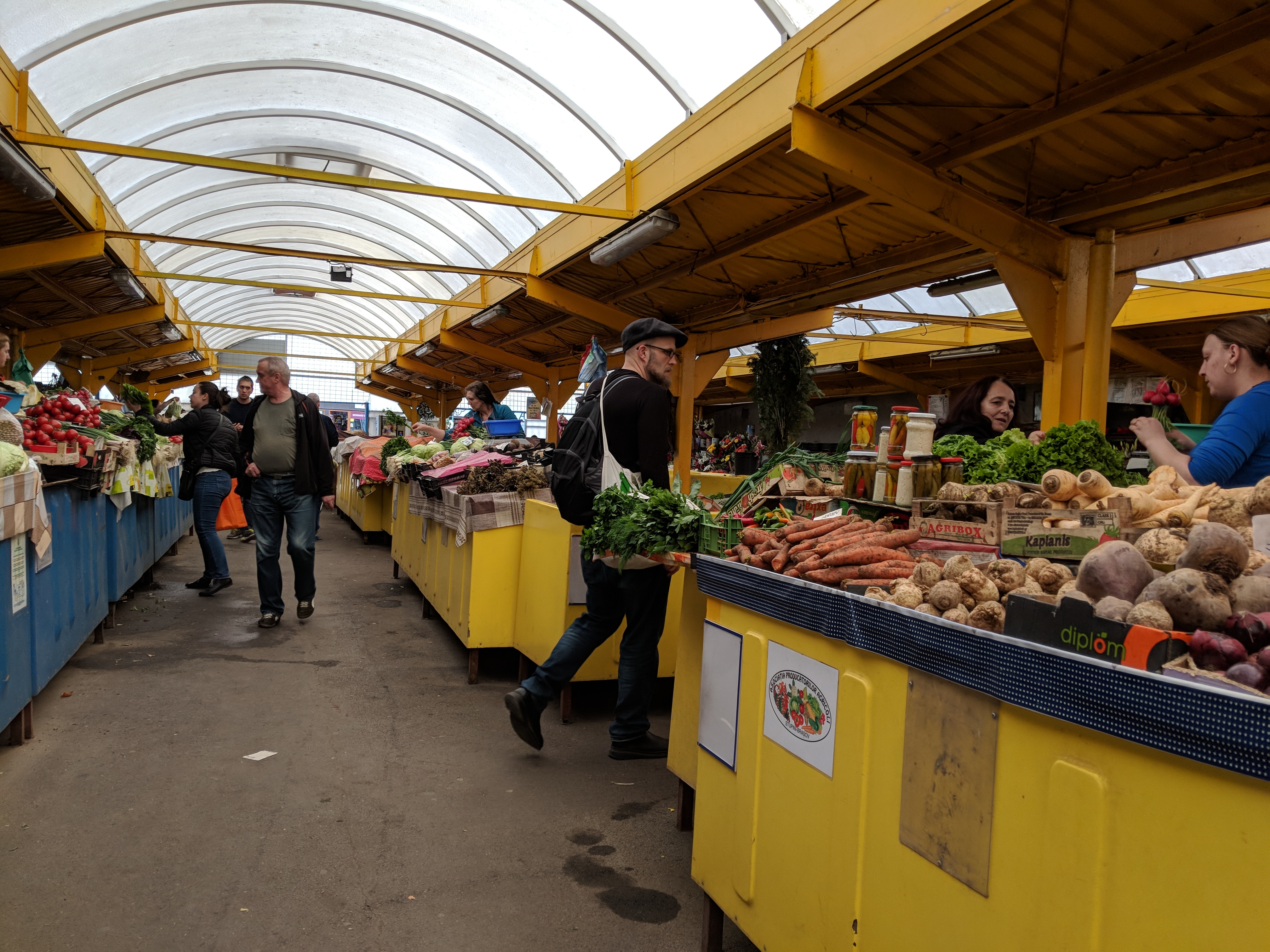 To make our dishes from your own home you can checkout the polenta recipe here. Note, however, that it's so easy to make its possible to just review it.
There's no challenge on this Mămăligă recipe:
250g Corn Meal
500g water
salt (to taste)
Fry up the sausage(s) – slice the cheese. Stack 'em up! Flip it! Eat it!
For the Garlic Sauce:
1/2c Sour Cream (high fat)
1 head of Garlic – mashed
2tsp Oil (neutral)
Water (to get correct viscosity)
Mix all ingredients.
Here's some items that might help you prepare this dish
Summary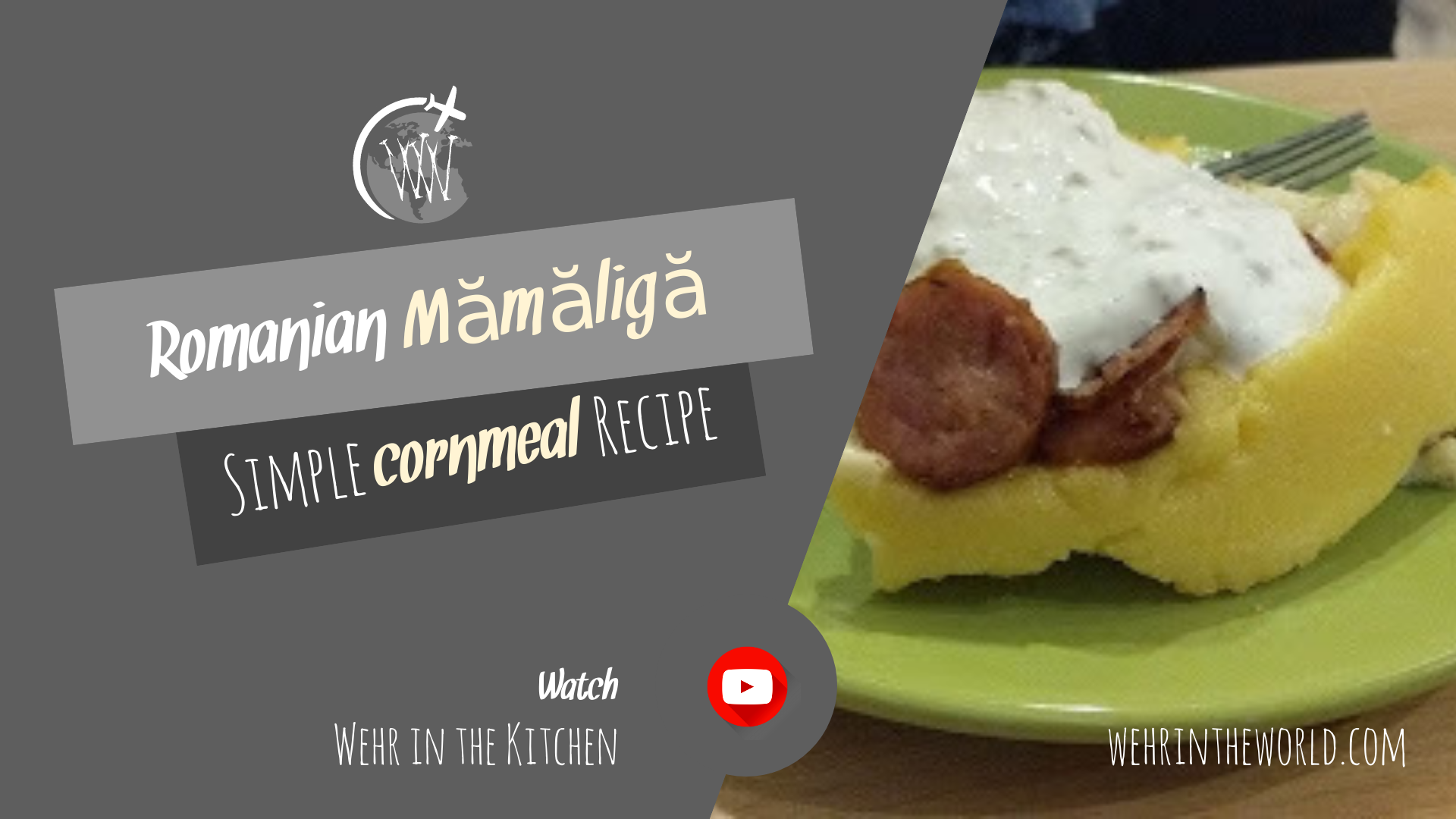 Article Name
Youtube Episode #3 - Cooking Anca's Mămăligă
Description
Behold! The greatest traveling cooking show on earth! Watch our two fearless travelers as they attempt to prepare local cuisine in their AirBNB kitchen with no familiar grocery, language, kitchen tools or skills! Each episode is featured from a different country.
Author
Publisher Name
Publisher Logo