Tropical Islands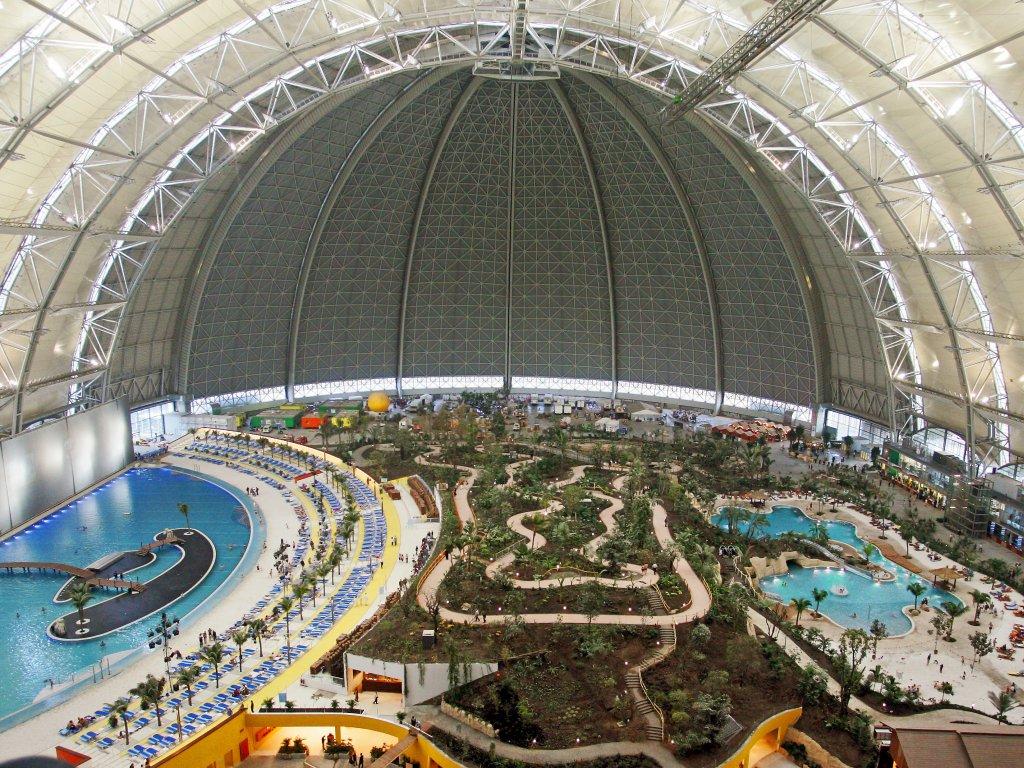 This isn't your average water slide theme park- This impressive structure was originally built in 1938 as an airfield with the dome functioning as an airship hangar. In 2003 it was bought and transformed into the tropical wonder dome it is today and can accommodate approximately 6,000 guests at a time. It is hard to fathom the size of this massive space but to give you an idea, as it indicates on their website it is tall enough to fit the Statue of Liberty standing up and is wide enough to fit the Eiffel Tower laying on its side (the length of eight football fields)! Under the temperature controlled dome you can enjoy the breathtaking views from a hot air balloon ride and appreciate that within this dome is one of the largest indoor rainforest in the world with over 50,000 plants comprising of over 600 species.
There is something for everyone here and fun to be had for all ages: if you feel like being active you can go mini golfing or try out their fitness center; or if you'd rather take it easy you can enjoy one of their many saunas or relaxing spas where you can get any number of services to treat and pamper the body and relax the mind;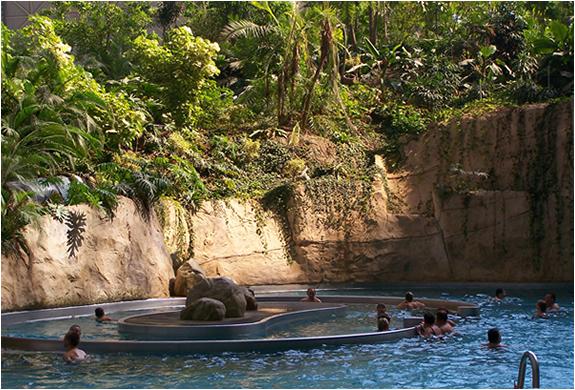 tantalize your taste buds with delicious food at any one of twelve restaurants or bars; and if you feel like getting wet you can lounge on a sandy beach and dip your toes in the water, or float in a beautiful lagoon with waterfalls, or ride down one of their four water slides (one of which is the tallest in Germany and is as tall as a four story building where folks can get going speeds up to 70 kilometers per hour, or approximately 43 MPH!).
If one day isn't enough and you want to make it a multi-day get-away there are a number of room accommodations including uniquely decorated rooms, lodges, tents and teepees. The dome is open to overnight guests 24/7 but most services and specialty areas closing between midnight and 2:00am. It's hard to imagine that this tropical paradise exists in the middle of a filed outside of Munich but it is just one of those spectacularly unique places you have to see to believe.
Adults: € 42.00; Reduced1: € 33.00; Children (up to age 5): free;
https://www.tropical-islands.de/en/tropical-world/the-true-story/
Address: Tropical Islands, Tropical-Islands-Allee 1, 15910 Krausnick
Deals! Deals! Deals!
Summary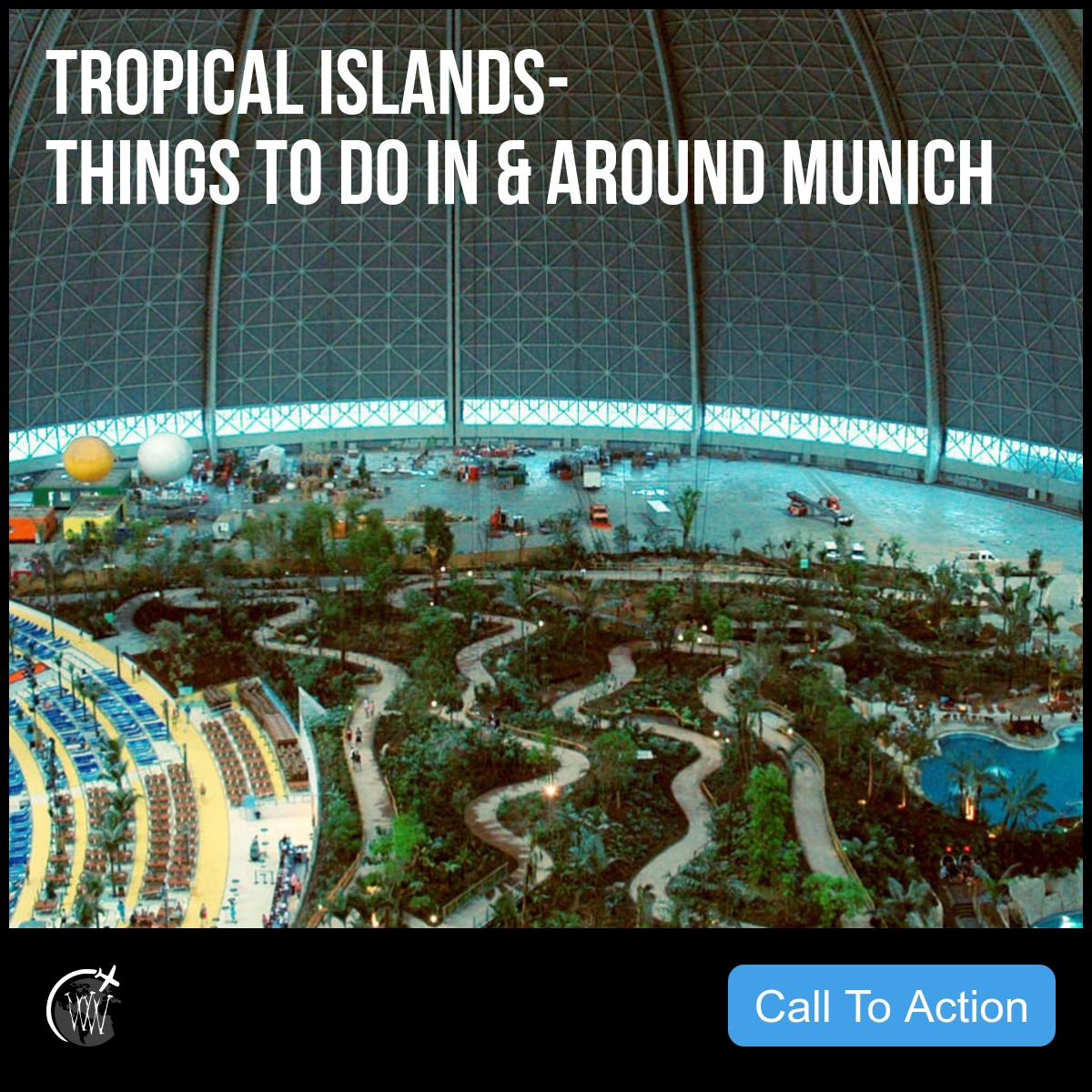 Article Name
Tropical Islands - Things to Do In & Around Munich
Description
This isn't your average water slide theme park.
Author
Publisher Name
Publisher Logo