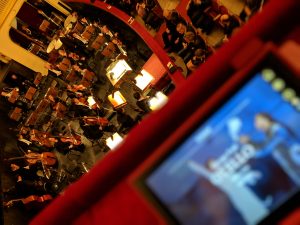 With Nick and I both being musicians ourselves and great lovers of music, finding the "music scene" everywhere we travel to is kind of our bag. That can be more challenging than you would think in some places (like Romania, for example) but not so in others (like London). Vienna is one of those cities where music is as much a part of the city as your head is a part of your body, so finding amazing live music playing pretty much every day of the week isn't that hard to do if you know where to look. We have put together our list of resources that we found helpful when planning out our musical adventures while staying in this incredible city.
Schonbrunn Palace
Evening concerts with orchestra, singers and ballet in full costume- tickets begin at 42 Euro for the evening concert; 8:00-5:00pm
Palace Gardens and Indoor tickets range in price – see https://www.schoenbrunn.at/en/our-tickets-and-prices/all-tickets-prices/
The Palace Park is free to wander around during open hours. It is incredible!
St. Steven's Cathedral (Stephansdom)
Live music performances as well as a beautiful cathedral with interesting history and catacombs –  http://www.stephanskirche.at/index.jsp?menuekeyvalue=2&langid=1
St. Peter's Church
Organ Concert, singing and other musical performances throughout the year – http://www.peterskirche.at/home/
St. Charles Church
Offers live concerts regularly so just check their website – https://www.viator.com/tours/Vienna/Mozart-Requiem-Concert-at-St.-Charles-Church-in-Vienna/d454-14623P1?SSAID=1305584&aid=sas1_580003582_1305584&mcid=43009&SSAIDDATA=SSCID%5F31k2%5Fbn0n5
The Vienna Market (Naschmarkt)
Good food and live music Mon-Fri 6:00am-7:30pm Sat 6:00-6:00 https://www.wien.info/en/shopping-wining-dining/markets/naschmarkt
Electronic music/night clubs
There are so many options for electronic music so this is a great resource to help you explore your options- https://www.wien.info/en/lifestyle-scene/nightlife/electronic-sounds
Vienna State Opera
This world class opera is a stunning visit in and of itself just to meander around the building, but if you can swing it, we highly recommend you see one of the operas that are being performed there. The talent is incredible and to be able to experience in such a beautiful and historic place just adds to the experience- https://www.viennaconcerts.com/month/Operas_in_Vienna/Vienna_State_Opera/March_2018/2018/03
Vienna University of Music
Some free and some paid student concerts throughout the week- Just look for "Studienkonzerte" or "konzerte" https://www.mdw.ac.at/447 
Music Cafés
List of Cafes that have live free music performances- https://www.wien.info/en/music-stage-shows/classic/concert-cafes
Deals! Deals! Deals!
Summary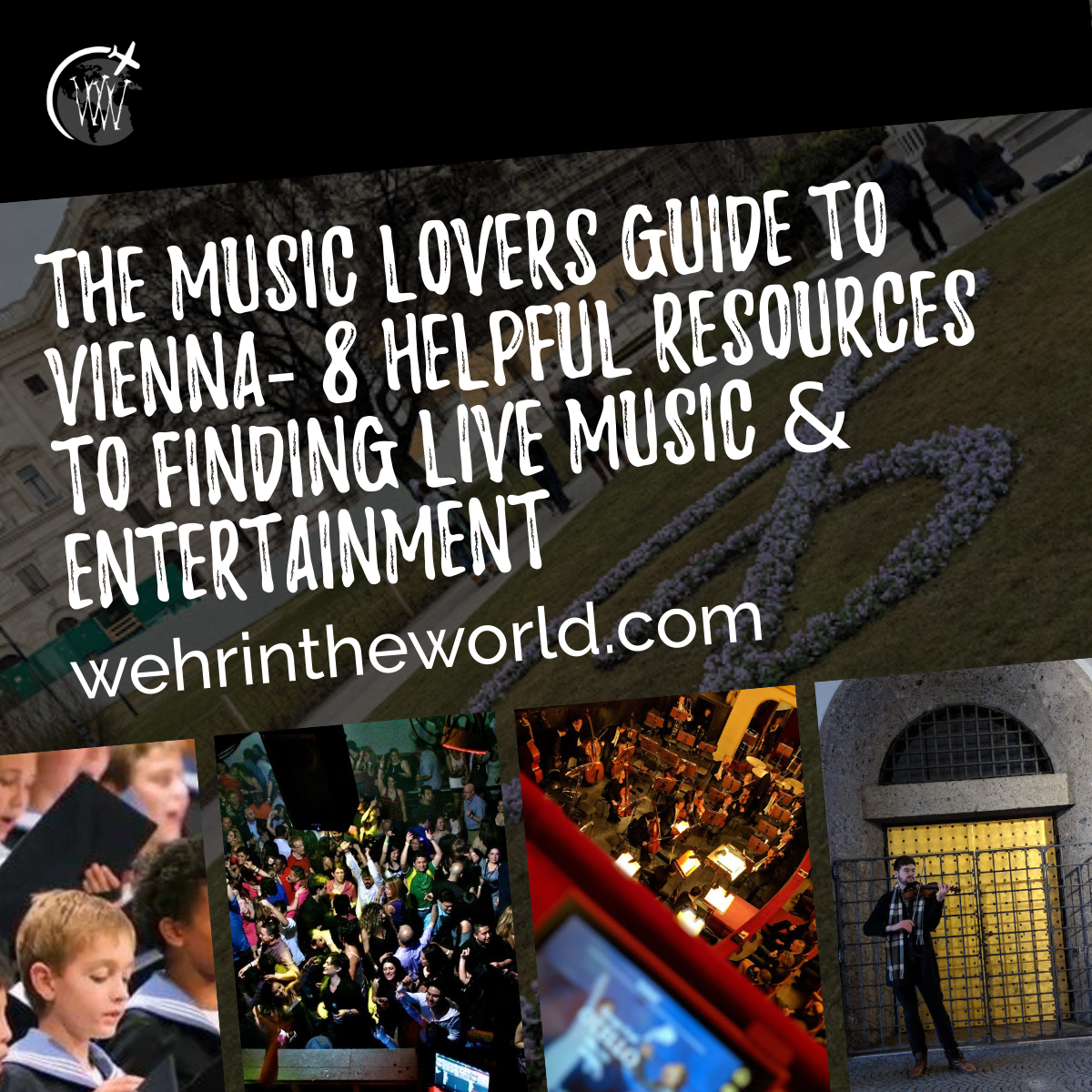 Article Name
The Music Lovers Guide to Vienna - 8 Helpful Resources to Finding Live Music & Entertainment
Description
We have put together our list of resources that we found helpful when planning out our musical adventures while staying in this incredible city.
Author
Publisher Name
Publisher Logo