"To move, to breathe, to fly, to float; to gain all while you give; to roam the roads of lands remote; to travel is to live" – Hans Christian Anderson
1.) Enroll In STEP
STEP (Smart Traveler Enrollment Program) is a government initiative that was designed with safety in mind for American citizens traveling abroad. It is a free service you sign up for which registers your trip with the nearest U.S. Embassy or Consulate and allows you to get travel warnings, updates and emergency alerts for the country you are in. It also allows you to get access to help from your government should you need it while you are traveling.
https://step.state.gov/step/
2.) Share Your Travel Itinerary
Keep mom, dad, a friend (someone) in the loop with the details of your trip. If you have an itinerary with your flight info, what hotel(s) you are staying at, addresses/phone numbers, cities you are going to, etc. make sure at least one other person has the details before you leave. Sending a quick email or post on social media to let people know you have made it to your destination(s) safely is also good travel etiquette.
3.) Separate Your Money
Do not keep your cash and credit cards together in the same place. If possible keep your cash in several places (some in your wallet, some in a hidden pocket in your luggage or shoe, some in your hotel safe, etc). If you are carrying a backpack/bag make sure your money/wallet is not in an outside easy to reach place.
4.) Scan/copy Your Passport
You can also download a scanning app, like TurboScan to keep your important documents organized and safe in the Cloud
5.) Clear All Credit Card Hurdles
Before your trip, call/email/message your credit card company to let them know where you will be going and for how long so they do not freeze your accounts. It puts a real damper on the day when you need to use your card or get cash and can't 🙁
6.) Invest In A Cell Phone Plan With Free Roaming
Being able to get in touch with loved ones, use your GPS, or call local medical/government/hotel/cabs/etc are all important aspects of staying safe while traveling and a global data plan can make that affordable. Check with your provider to see what your plan covers and if it does not offer a Free Roaming option, T-Mobile's Simple Choice Plan does. We love our Google Pixel 2 XL and have Google Fi for our plan which quickly and easily transferred all of our data, is useable without a SIM card in over 100 countries around the world, and provides a flat fee for 6GB and then any GB beyond that is free for that pay period so there are never any surprise fees or costs. The camera on it is also the best so double bonus!
7.) Be Safe About Being Charitable/Helpful
In many of the larger cities and metropolises, beggars are everywhere. However, giving money directly is not always the smartest or safest thing to do. There are SO many scams abroad that take advantage of people being charitable/helpful so don't pick up money/wallets you find on the ground or that people 'drop', don't agree to take pictures for people handing you their camera/phone, don't get out your wallet and sift through your money to give someone money on the street, and even though your heart will get ripped out of its chest when you see small children begging or looking extra sad and hungry with their parent who is begging on the street, it is best to not give them money. Instead, if you are feeling the need to be helpful, find legitimate local charitable organizations to donate to; donate clothes you no longer need/want in the drop bins or donation sites, or do some volunteer work through local organizations that make it their business to provide services to people in need.
8.) Don't Be An Easy Target
Carry your bag(s)/personal items at your side or in front of you, within your view as much as possible. Also wear your bag in such a way that you can release it as easily as possible in case it is snached so you don't get injured in the process. When dining or on the subway always keep your bag in your lap, and in crowded places (like the subway) make sure your bag is completely closed and be very mindful of people bumping into you as this is a common technique for pickpocketers.
9.) Make Sure You Have Important #'s With You At All Times
It is also good to make sure you have important emergency contacts stored in your phone as well as written down and kept on you (in case your phone runs out of battery, you have no connection, you lose your phone, etc (We keep ours in a little pocket size notebook/pad we keep with us at all times). Some numbers/info we recommend you have on you and in your phone:
Emergency contact(s) back home (in case something happens to you and someone needs to be notified)
The nearest U.S. Embassy or Consulate
Nearby hospital
Local cab company
The number/address for where you are staying
If you are traveling in a group you should have each others contact info
Summary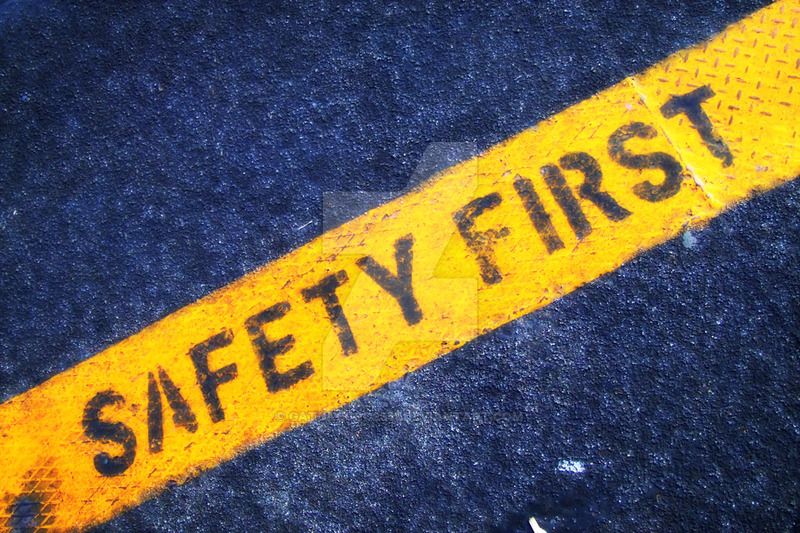 Article Name
9 Ways to Stay Safe, Not Sorry
Description
Safety Tips For Traveling Abroad
Author
Publisher Name
Publisher Logo